All it takes is just 30 minutes per day, for 5 days – and you'll become an expert in image analysis with arivis Vision4D. Dr. Delisa Garcia from our team explains the main functions of the software so you can start your own image analysis pipelines.
With Vision4D scientific image analysis you take your research to the next level.
### NEXT ACADEMY COMING SOON ###
Places are limited, so make sure to register early -
November recordings are available in the agenda below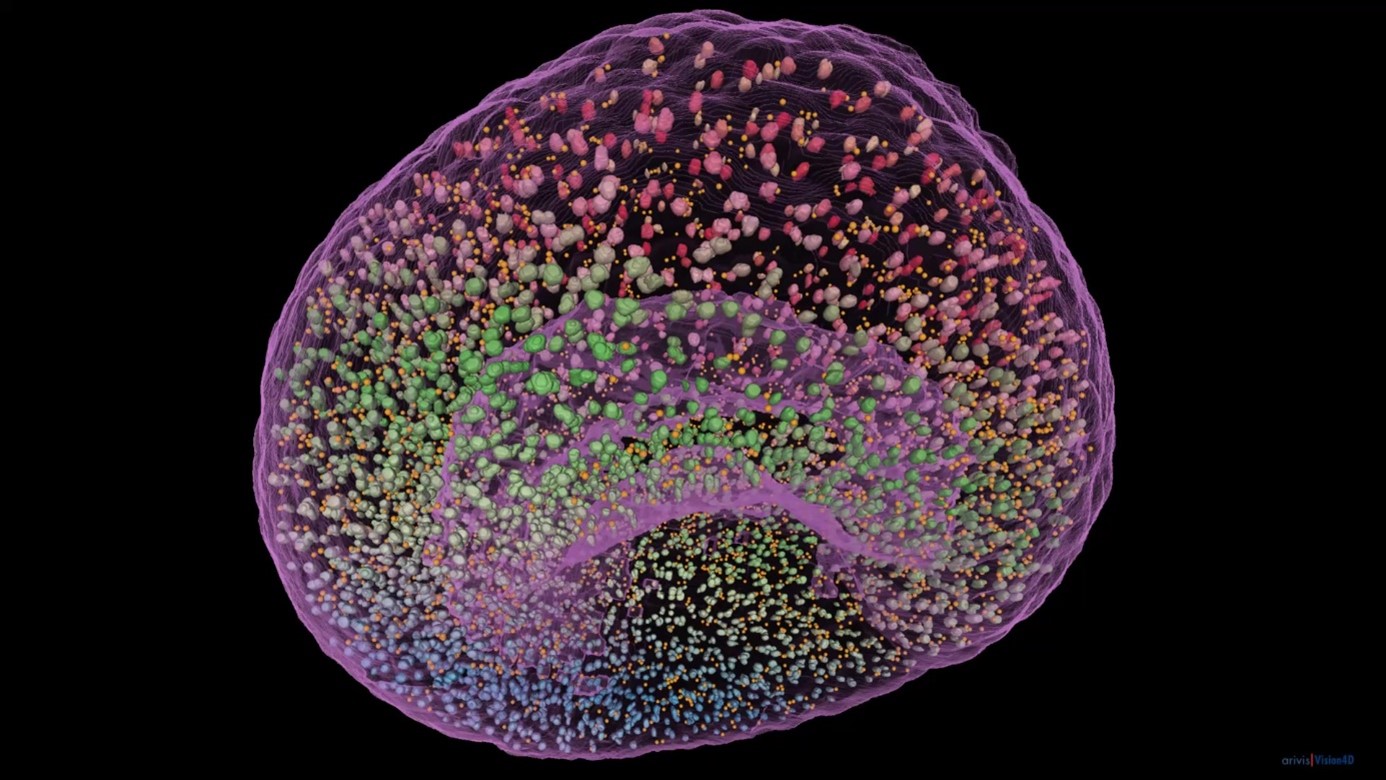 Single-channel light-sheet fluorescence microscopy (LSFM) of a 2-day lamprey embryo, kindly provided by Cody Saraceno and Jeremiah J. Smith, University of Kentucky, imaged with ZEISS Lightsheet Z1.​ Automated machine learning segmentation with Vision4D.